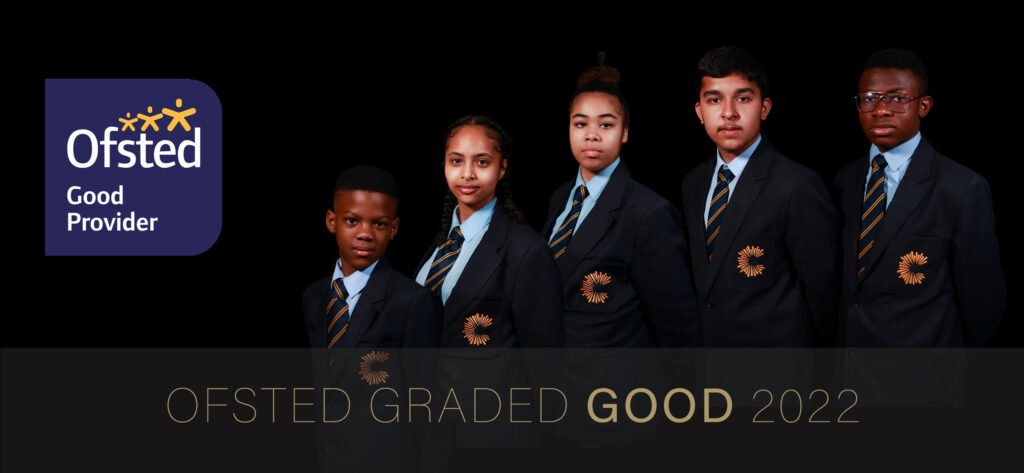 It's a busy (and warm!) final week of term. Students finish at 12.25 on Friday for the end of the academic year but there is lots to do before then! We have set out additional measures for the extreme heat forecast: on Monday students will not be required to wear ties or blazers and on Tuesday, for our Commonwealth-themed day, students should wear PE kit. On both days, water will be freely available at social times, classrooms ventilated and, as Year 10 and Year 11 are not in the building, we are relocating students to the cooler classrooms around the building. It is important your child brings a water bottle to remain hydrated. We will return to 'standard' dress on Wednesday morning.
Unfortunately, we have had to postpone our Sports Day at Hadley Stadium on Tuesday due to the DFE guidance around protecting children from heat. We have been able to re-schedule this for October 20th at the same venue and we are delighted our new Year 7 students can also take part. Instead on Tuesday, we are having a Commonwealth-themed day and are joined by two 'hometown heroes'.
I met with the Violence Reduction Partnership (VRP) last week, after a spike in events since last weekend within local communities. I would like to reiterate the message of ACC Richard Baker around knowing where your children are of an evening and weekend, who they are going out with and what they are taking with them when they leave the house. We ran a Respect session with students on Friday about staying safe and managing influences on them. We will continue to work actively with the police and VRP and will share key messages with all parents.
We are looking forward to hearing all about our Year 10 students' work experience which starts today. I was delighted to announce our new Student Leaders in staff briefing on Friday: congratulations to Ife, Lamrot, Altamont and Aivah-Mae. We are excited that these wonderful students, who will be joined by a team of prefects, will lead our Student Parliament next year – which will be based at The Jointworks. It was a privilege for me to award 'Excellence' badges to 16 students in Year 10 for a grade 8 or above in at least one subject in their recent mock exams. Excellence is expected here.
We are looking forward to issuing 'end of year' reports to parents this week – with academic achievements and character featuring on the reports.
On Thursday of last week, our Year 11 students celebrated their achievements together at St Andrews. It was a wonderful occasion with students and staff having a fantastic evening – there was some superb dancing – and not just from the students!
Thank you to parents and carers who came along to our last Parent Symposium of the Academic year. I have attached a copy of the presentation so that all can see information that was shared. Also, thank you to all parents/carers who have completed the termly Parent Survey. A link to this is here and we would like all parents/carers to complete it by Thursday; one lucky, randomly selected respondent will be awarded a £25 shopping voucher. We also have a Student Survey on our Piota app. If you haven't already downloaded the app, please do as it's a great source of news and updates at the Academy.
You will read in our Ofsted Report that 'Pupils enjoy their learning, and behave well in lessons. Disruption to learning is infrequent. However, a small number of pupils struggle to behave appropriately.' I will be scheduling meeting with parents/carers of students who persistently break our clear Code of Conduct and don't meet our 'Gold Standards'. There is a clear discipline system at the Academy. I will remind the community we have had to issue 4 permanent exclusions this year for students who have repeatedly broken our Code of Conduct.
I must also re-iterate that if you take your child on holiday in term time, families can expect to receive a fine, in line with Birmingham City Council's procedures. Here is a link to a guide for parents around Attendance.
We will shortly publish our last newsletter of the year so please keep an eye out for that with a round-up of the half term and looking ahead to next year.
The term dates, and training days, for next year are now on our website. Students return on Tuesday 6th September (timings to be confirmed). Expectations around uniform are high and we expect all students to have full uniform, including PE kit for their return on Tuesday 6th September.
I look forward to seeing our new Year 7 students at the Summer School on 25th July and our Year 11 students on Results Day on 25th August.
We hope to be able to offer access to shopping vouchers to support families and students in some way over the Summer.
There are a range of Summer Activities across the city for students to get involved in. These programmes are FREE and offered on a first come, first served basis. Locally these are provided through 9Up and run from 1st August to 22nd August at Fearless MMA with activities such as self-defence, fitness and much more. To apply for this, just print and complete the application form and drop back to the Reception at JQA by Wednesday 20th July .
There is another venue for Summer Activities at Domin8 Academy through 5Up which we have partnered with. Again, if your child is interested in attending this Thai boxing programme, please complete the application form and drop back to Reception by Wednesday 20th July. Again, capacity is limited and allocated on a first come, first served basis.
The Academy will be open during office hours of 9am-3pm throughout the Summer too and our [email protected] email address will be monitored if you need to get in touch.
As always, please call us on 0121 729 7220, leaving a message if lines are busy, and we will support you.
You can always contact me directly this week at: [email protected]
Stay safe over the Summer, enjoy the Commonwealth Games and I will be in touch with you about arrangements for your child's return on Tuesday 6th September.