Places are in high demand so we advise parents to select JQA as their first choice.
You can apply for a place for September 2023 if your child is in Year 6 by completing the application here by 31st October 2022:
https://eadmissions.birmingham.gov.uk/prefs.php
We hold 'Open' events for prospective new students every year in the Autumn term. A combination of pre-booked appointments and drop-in sessions, the open events provide parents/carers with an opportunity to find out more about life in our Academy.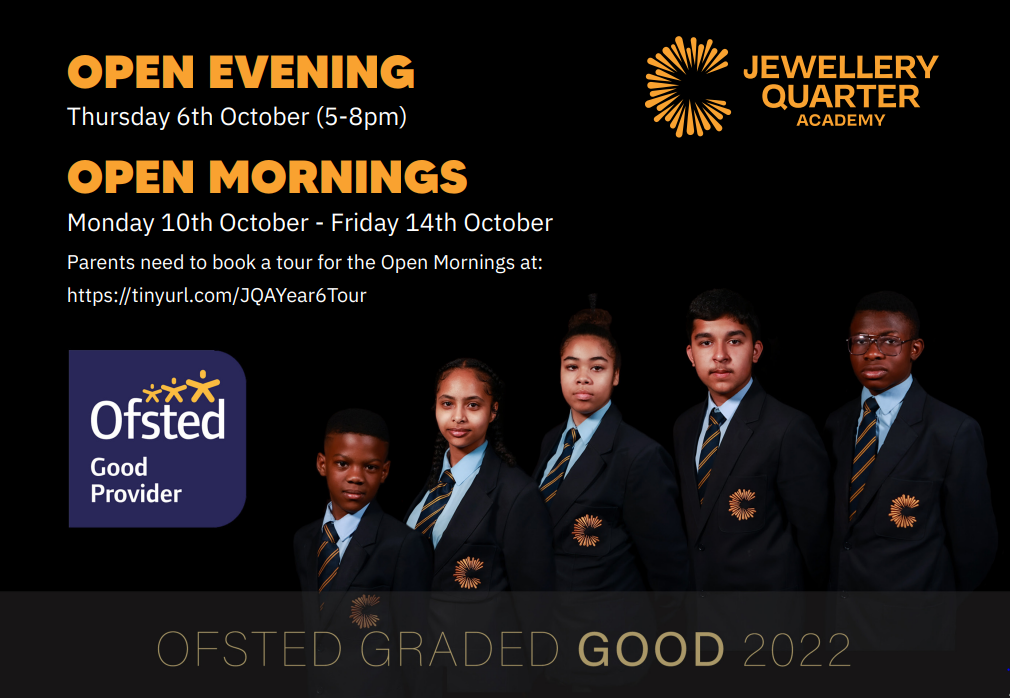 This year, our Open Evening was on Thursday 6th October 2022 from 5pm-8pm.
We also held Open Mornings with booked tours for Year 6 students and their families from Monday 10th October – Friday 14th October.
If you missed the date, or were not able to attend, and are interested in an in-year admission, or would like to find out more about the Academy, please contact us.
We would be happy to show you around the Academy, and discuss what students and parents/carers can expect when they join us.