Places are in high demand so we advise parents to select JQA as their first choice.
You can apply for a place for September 2024 if your child is in Year 6 by completing the application here by 31st October 2023:
https://eadmissions.birmingham.gov.uk/prefs.php
We hold 'Open' events for prospective new students every year in the Autumn term. A combination of pre-booked appointments and drop-in sessions, the open events provide parents/carers with an opportunity to find out more about life in our Academy.
This year, our Open Evening is on Wednesday 11th October 2023 from 5-8pm.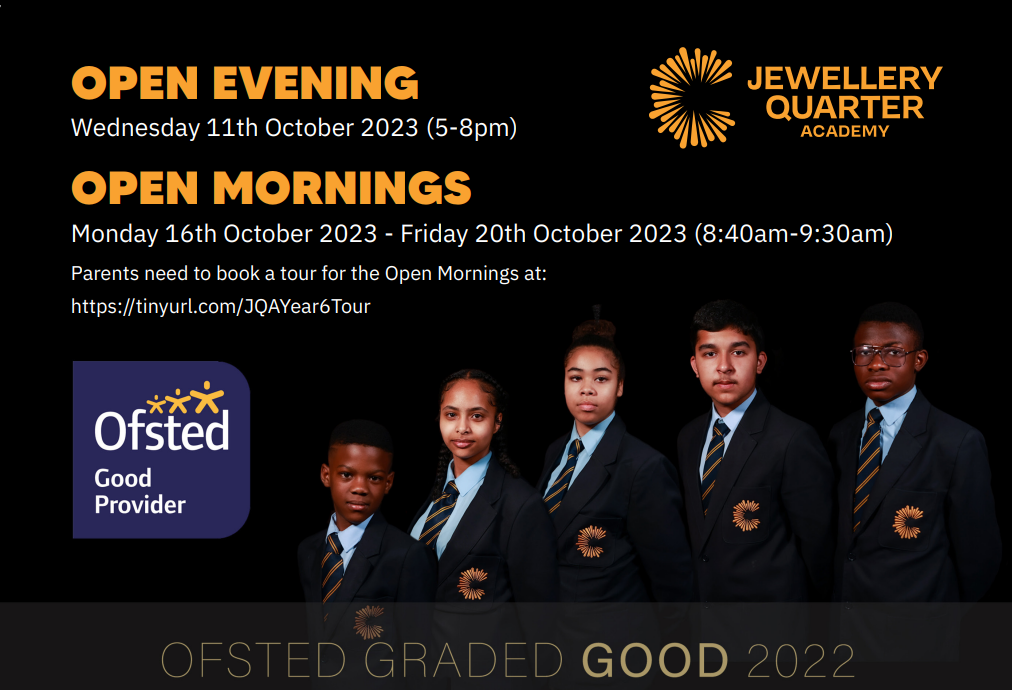 We will also hold Open Mornings from Monday 16th October and we advise any families interested to book by completing the online form here: https://forms.office.com/Pages/ResponsePage.aspx?id=Ors2DDw07kKfFk8X_zexu-yVEZJcA2lKm2Q4wkLhBDpUMEwzNDcwSzFWVFA4TUtSREZMVUQyV005RS4u