We are committed to the use of computer technologies, and recognise the internet as a valuable tool for learners of all ages.
However, we are aware that computers and the internet do have the potential for inappropriate use and access to undesirable material – a major concern for many parents – and that we have a duty of care to protect our pupils.
Our E-Safety policy is below:
Jewellery Quarter Academy students are taught about online safety and are actively encouraged to be careful online, and taught ways to keep safe.
The Academy's internet is restricted, and students cannot access inappropriate sites from our PCs. But we do recognise that these restrictions do not apply at home, in public locations off-site, and on personal devices that bypass our internet.
If you have any concerns about your child's internet use and you require additional support, please email [email protected]
Here are some links and documents to help you, as parents and carers, to navigate online safety at home:
Mr Barton recently did a podcast for Brummie Mummies on how parents can ensure their children engage positively with social media: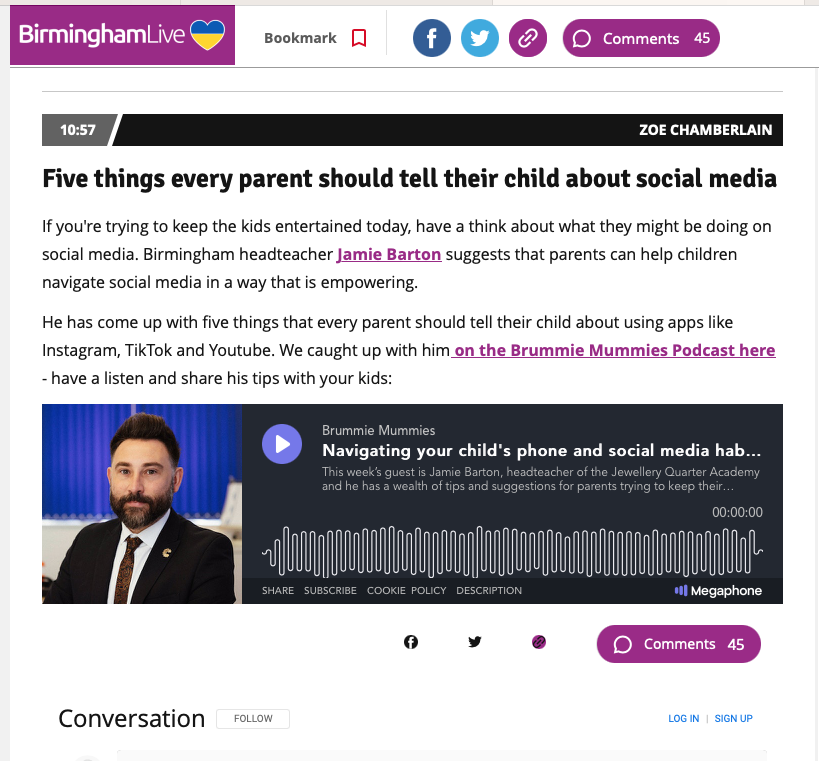 Below are more general resources and links to organisations that can support parents:
Additionally, you may find these links useful for monitoring specific elements of your child's online presence: