Jewellery Quarter Academy is active in creating links with a range of external partners. These collaborations are to support student progress and to provide enrichment and opportunity to their lives.
Getting involved is not just about going to lessons. We work with lots of organisations that provide opportunities to learn more. Current students work with the Jewellery Quarter Neighbourhood Forum, JQ BID team, and JQ Heritage to bring alive the history of our community. We work with a number of organisations.
CORE, US
CORE, US is a trust-wide vocal group, bringing together students from all four CORE academies to develop their vocal skills and abilities. Working with professional voice coaches and conductors from the Royal Birmingham Conservatoire, which is part of Birmingham City University, the CORE, Us students, from Years 8-10, have been taught by professionals how to breathe, warm up and use their body to get the best sound.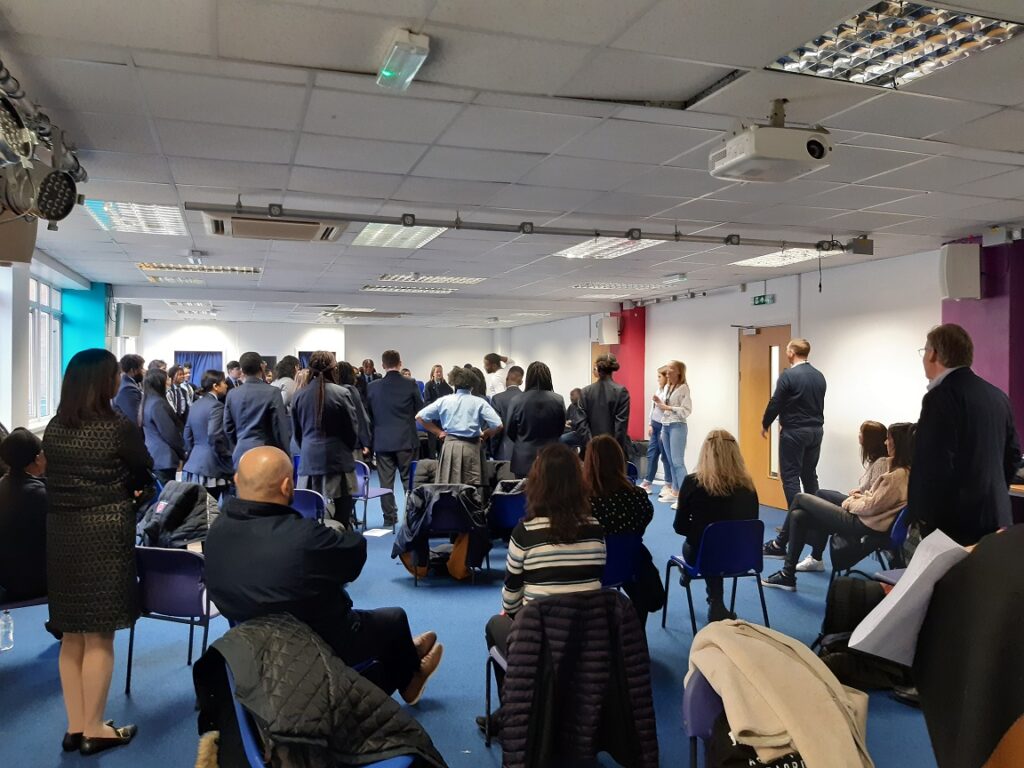 The programme also encourages the development of social and emotional learning, such as communication, teamwork and resilience. Students have challenged themselves to aim high and deliver polished performances, including their own professionally recorded charity Christmas single, "Lift Every Voice" with celebrated Birmingham-born gospel artists. They will also be performing at the Echo Eternal Horizons Festival 2022 at the Town Hall in Birmingham.
When asked why they were taking part, students responded:
"I like that is gives us an opportunity and responsibility and a chance to show ourselves" (Muntash, Year 8)
I'm looking forward to singing for people, telling our people why we are CORE, US and spread our message" (Sophie, Year 9)
For more information about the programme please contact Jemima Waltho, Director for Creative Programmes and Partnerships [email protected]
CORE LEADERS OF TOMORROW
Are you passionate about making a difference? Do you want your voice to be heard? Do you want to be a leader? Are you in Year 9 or 10?
Over 12 weeks starting in March 2022 you will learn leadership  skills from a range of industry leaders; with backgrounds ranging from Musical Theatre to AI and Coding. The programme will  help you develop your voice and learn the skills to make impactful and sustainable change. Then, as a CORE Leader, you will  be supported to join youth steering groups and boards across the city. We will be accepting submissions from now until the  3rd February 2022.
You can apply here: https://forms.office.com/r/hLDSL1iXMH
The outline of proposed sessions for CORE LoT is below: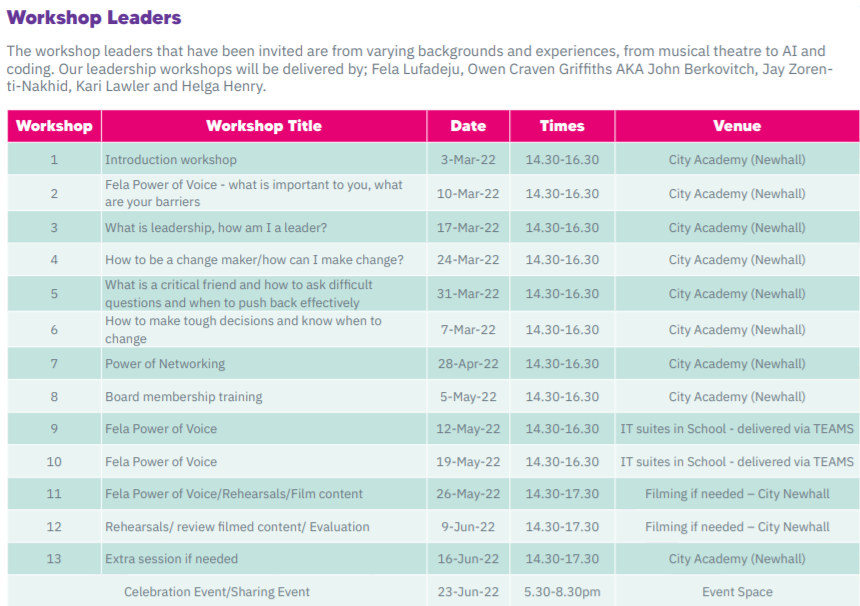 For more information about CORE LoT, please email Jemima Waltho, Director for Creative Programmes and Partnerships [email protected] 
COMBINED CADET FORCE
The Combined Cadet Force (CCF) is a Ministry of Defence sponsored youth organisation in the United Kingdom. It aims to provide a disciplined organisation in a school so that students may develop powers of leadership, using training to promote the qualities of responsibility, self-reliance, resourcefulness, endurance, and perseverance.
Students take part in activities such as flying, kayaking, first aid training, aviation studies, plus much more.

Further details please contact:
School Staff Instructor – 2nd Lieutenant W Barker
0121 729 7220 Ext 1416
[email protected]
DUKE OF EDINBURGH award

We proudly offer the Duke of Edinburgh Scheme for Year 9 and Year 10 students.

"The Duke of Edinburgh's Award has helped countless young people on their sometimes-difficult path to adulthood."

HRH The Duke of Edinburgh

The DofE Award is widely regarded as being the world's leading youth achievement award. The award scheme is set up to give young people exciting and character-building opportunities as they develop into adulthood, we have therefore established a focus for our activities on young people from the age of 14. We are currently offering the Bronze Award to our year 9 and 10 students.

For further details please contact:
DofE Manager – Mrs W Barker – 0121 729 7220 Ext 1416
DofE Manager – Mr M Morton (Please contact Mr Morton through reception)
We also participate in the CORE Trust-wide project, Echo Eternal.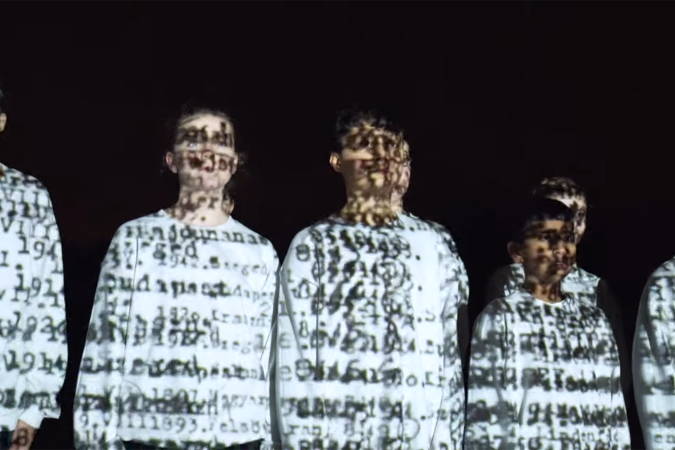 Echo Eternal
Echo Eternal is a commemorative arts engagement programme inspired by Holocaust survivor testimony to promote respect and understanding between different communities. Through the project, students discover more about the remarkable life of Holocaust survivor, Zigi Shipper.
Find out more about Echo Eternal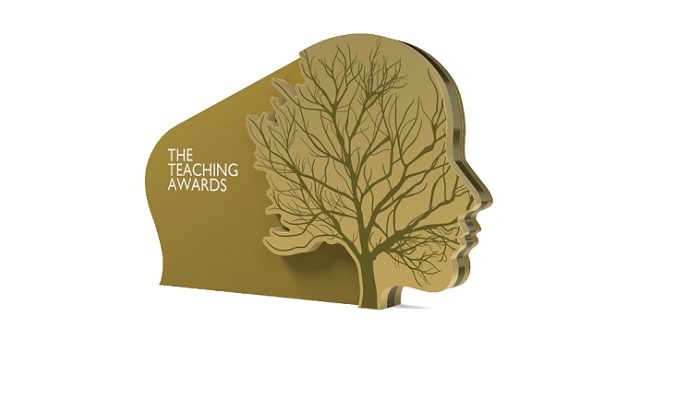 Pearson Teaching Award
Selected from thousands of nominations, the Echo Eternal Project from CORE Education Trust was named as one of the nation's most inspirational school partnerships, winning a Pearson National Teaching Gold Award 2020 for Impact Through Partnership for outstanding commitment to changing the lives of young people through the Trust's work.
HOLOCAUST EDUCATION BEACON SCHOOL

Jewellery Quarter Academy is a Beacon School for Holocaust Education. This is a national and international undertaking run with the support of University College London Centre for Holocaust Education.
As a Beacon School, Jewellery Quarter Academy takes a leading role in the development of Holocaust education across Birmingham and the West Midlands.
If you would like more information please visit Holocaust Education.
We have also worked with Shakespeare Schools Foundation, PiXL, Speakers For Schools, Lawn Tennis Association… plus many more!