'Smartly-dressed' students
We all wear our JQA uniform with pride and see it as symbolic of what we represent – equality, working together, showing respect and striving for excellence. We live our values by how we expect our students to wear our uniform because we are preparing students for their future opportunities: an excellent first impression in an interview for sixth form/college, university or their chosen career.
Academy Uniform
Students will need:
Plain navy blue blazer with an embroidered school badge (this must be worn at all times)
Light blue shirt
JQA 'gold' tie
Grey V-necked jumper (optional)
Plain grey trousers/skirt
Plain black socks (no trainer socks) or opaque black tights
Plain black school shoes
PE Uniform
Navy and light blue collar t-shirt
Navy blue shorts or tracksuit bottoms
Navy blue PE socks
Trainers
The Academy can support families who are struggling with items of uniform and we have tried to minimise the amount of branded items required to make our uniform affordable. Branded school items are available from the following suppliers:
DETAILS MATTER
Key points of note
Parents/carers and students should take note of the details in the policy and be aware any unauthorised items will be confiscated and will be offered for collection and/or destroyed
Hair Styles
We have adopted the Halo Code (https://halocollective.co.uk/halo-school) to celebrate individuality and identity, however, extreme changes of hair colour which are not 'natural' are not permitted.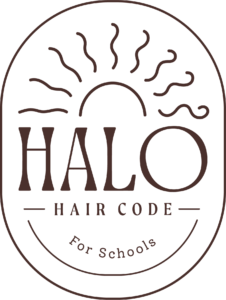 Equipment
Students who are 'ready for learning'
JQA is a place of learning. Learning is central to all we do and we expect our students to arrive with the necessary equipment to make the most of all learning opportunities. When students don't have equipment, it slows learning and wastes time: it is unprofessional to arrive unprepared and this is something we want to instil in our students.
Expected List:
Practical and professional school bag
Clear pencil case
Black and blue pens
Green pen for self assessment
Pencil and rubber
Ruler
Sharpener
JQA Planner (provide by the Academy)
Preferred List:
Scientific calculator
Maths equipment
Reading book
We do not engage in discussion about what is and what is not acceptable. If we have a doubt about any aspect of uniform, there is no doubt for us that it contravenes policy. Our expectations are clear and rooted in the best intentions for our students: to present themselves professionally and build habits for good organisation and preparedness. We expect everyone to respect the spirit of the rules, not to try subterfuge and find a loophole. We support if circumstance prevents smart uniform, we sanction if there is a choice to not wear smart uniform. We operate a policy of confiscation and parental collection to prompt a conversation about standards. We expect parents and carers to support the academy by knowing and meeting these expectations in relation to ensuring their child is ready and prepared for success at JQA. Excellence is expected here.