We welcomed our brilliant students back warmly this morning with smiles on the gate and free breakfast in the Refectory. This week sees regional strike action by teachers in the NEU on Wednesday 1st March and I have written to all parents to outline the arrangements: Year 11 and Year 10 will be expected to come into school for a mix of activities and lessons in full PE kit. Some students are also heading out on their re-arranged rewards trip too. Students in Years 7-9 will be learning from home using our well-established remote learning provision and timetables can be found online and links are also in the letter. All students in Years 7-9 will have timetables sent home with them on Tuesday and the option to collect a packed lunch for Wednesday from the Hatch after CORE Extra on Tuesday afternoon. Again, if you consider yourself a key worker and require us to supervise your child on site on Wednesday, please get in touch via [email protected] by 12pm on Tuesday.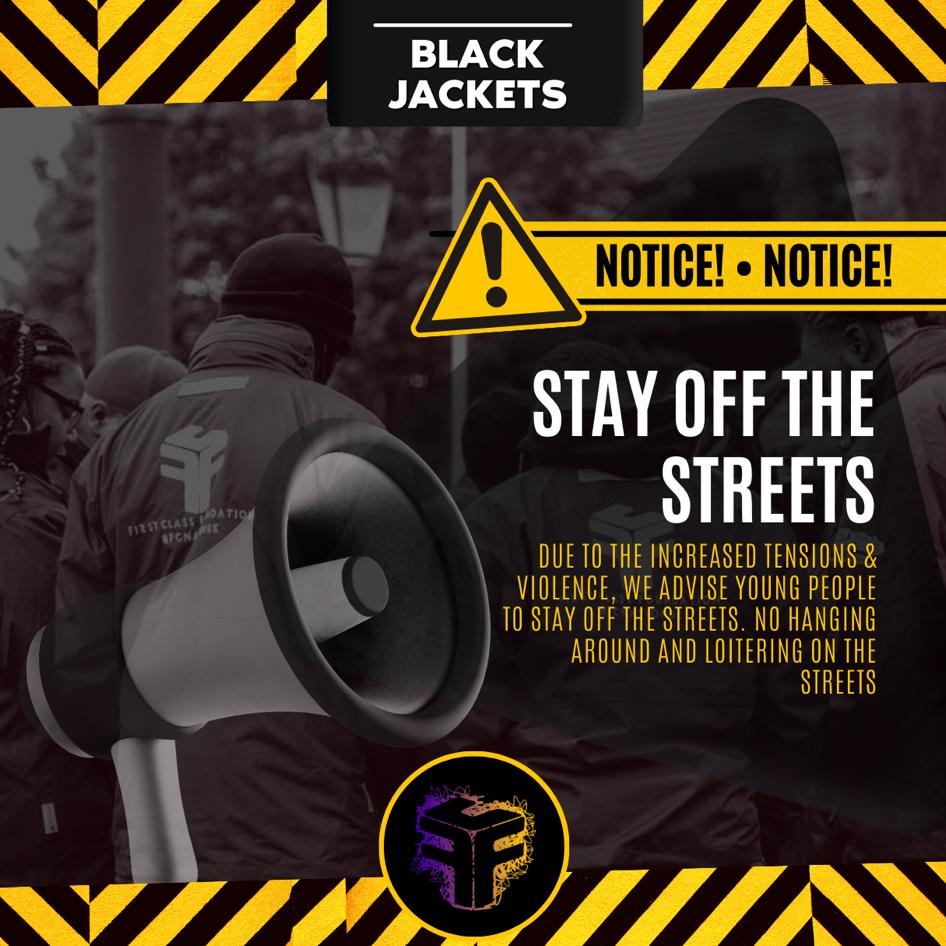 We have spoken to all students this morning about their responsibilities in relation to keeping themselves and others safe, reiterating the message of our valued partners First Class Foundations, following an incident in Handsworth on Friday which involved three 19-year-olds. First Class Foundations work with us after school to make sure all students get home safely.
I would like to signpost all parents to the half-termly newsletter which brings a round-up of the events at the Academy from the previous half-term.
Rewards were certainly a theme of the last day of term with students picking up prizes from the 'golden ticket' 100% attendance rewards raffle. Every time your child is here for a whole week, they get a 'golden ticket' which is one entry into our half termly raffle. The more 'golden tickets' they have in the gold postbox ahead of the draw on the last day of term, the more chances they have to win. It was brilliant to see so many students recognised for their strong attendance. Attendance is 2.5% higher than the same period in Spring last year. A massive thank you to all parents who make sure their child is here every day. There are 5 weeks of learning in Spring Term 2 which equates to 50 sessions. If your child misses THREE DAYS of school this term, they will be classed as 'persistently absent' and this could result in legal proceedings from Birmingham City Council which we would all like to avoid.
Mrs Javed has returned from maternity leave at the Academy to teach Science as Mr Dowe begins his secondment to support our sister school, City Academy as an Assistant Headteacher. He will still be in attendance each Wednesday morning to continue to support the Science department. We have listened to parent feedback from Year 10 parents in particular and worked hard to secure a Maths teacher: Mr Jama, who previously worked at the Academy, re-joins the Maths department and will offer high standards and strong subject knowledge.
Your child is likely to bring home at Home-School Agreement this week: please return it back to their form tutor. I must re-iterate our stance when it comes to uniform – we have a clear policy and will enforce it. Secondly, in relation to multiple issues of mobile phone use on site: this policy of confiscation and collection is clear on our website and we expect all parents to support it. The next day to collect a confiscated mobile phone is Friday 21st July 2023 (p14 of our Behaviour Procedures).
Last week marked the start of the war in Ukraine: we are proud to be a school that steps forward to welcome children from all over the world. We had a lovely letter from BIRCH, an organisation that supports refugees, thanking us for all our work.
We look forward to welcoming parents of students in Year 8 to the Academy on Thursday for Year 8 Progress Evening. Doors open at 4.30 and appointments can be made via our booking system – a link is here.
It's World Book Day later this week and to mark this global event, we are re-opening our expanded library. Student Parliament have been successful in securing this expansion which will mean more students can access both fiction and non-fiction books and use revision laptops too at social times. Another achievement of our amazing Student Parliament!
Our first session with Birchfield Harriers took place last Wednesday and it was so great to hear the feedback from the coach – we have so many 'diamonds in the rough' and we look forward to this partnership continuing to see the progress of our potential gold medallists.
It was brilliant to see students from JQA joining students from Arena and Rockwood at CCF camp near Nuneaton over half term. As an ex-cadet myself, I dropped in to see them and had dinner with them in the mess hall. Spirits were high after a wonderful camp experience together.
I wrote to parents last term about making sure they were aware of their child's use of mobile phones to access social media. I'd like to again draw parents' attention to the different social media platforms and offer advice and guidance on these via our E-Safety page on the Academy website, particularly TikTok which has some worrying trends that students can sometimes be drawn into that disrupt teaching and learning. We are an Academy with a clear Code of Conduct and those rules enable everyone to learn.
Year 11 have important mock exams beginning next week and the timetable can be found here. On Tuesday, we see Elevate return to do some important Science intervention ahead of the mocks. It will be important for us all to remind Year 11 students about the expectations of sitting exams with external invigilators. We will again do this on Thursday in assembly and expect parents to reinforce these messages ahead of the exams beginning on 6th March. It was great to hear from some parents of Year 11 students recently who are attending the 'Exam Preparation' webinar with Elevate tomorrow (28th February). There are still places for parents to sign up to this webinar which runs from 6-7pm. As well as mock exams, Year 11 will have important coursework deadlines approaching and there will be allocated time for this on Wednesday when they are on site: the expectation is that any coursework submitted is at or above every student's minimum target grade. Excellence is expected here.
Our Coffee Mornings resume on Wednesday and any parent is welcome to drop in to discuss any issues they are facing. Mr Francis hosts the morning from 9-11am.
As always, you can call the Academy on 0121 729 7220, leaving a message if the line is busy and we will get back to you. Our line is very busy in the daytime so I encourage parents to use the voicemail facility by pressing option 2. If you would like urgent support, you can always reach Mr Bibb (our Designated Safeguarding Lead) on option 4.
You can always contact me directly at: [email protected]