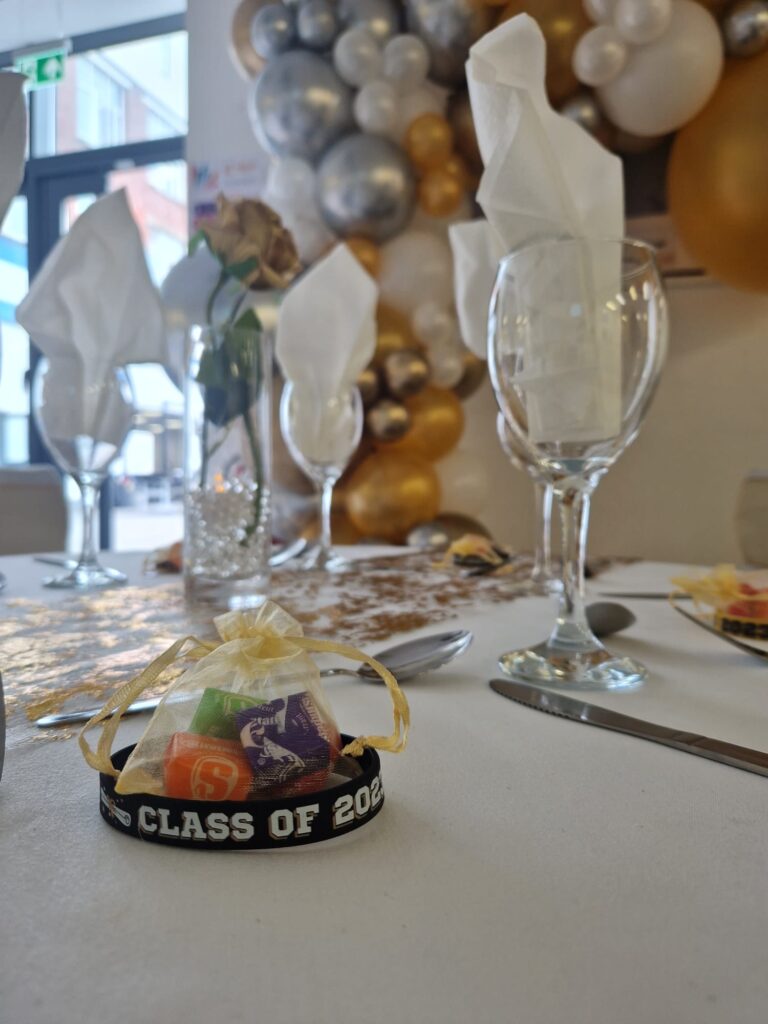 We said farewell to our Year 11s on Friday with an emotional Leavers' Lunch. We will see them again for their upcoming Alton Towers trip and, of course, Results Day in August.
As the 'Class of 2023' graduates, we prepare to welcome our newest gems: Transition Day has been re-arranged due to the national teacher strikes and will now take place on Wednesday 12th July. A letter is now online and has been posted to parents of Year 6 students preparing to take their place at JQA in September. More information is here.
I'd like to remind all parents of our uniform standards. We wrote to all families on Friday and delivered a tutor time session to our students. A letter which reminds all parents of the expectations is also online.
Some of our Business Studies students took part in a CORE-wide challenge for global company, Goldman Sachs. Pitching a business idea with confidence and poise in front of a panel, they represented the Academy excellently.
Our students certainly made the most of the activities on offer in our third Opportunity Day last week. Particular highlights saw students watching tennis at Edgabaston, students in Year 10 going to Matthew Boulton College and Year 9 students enjoying the weather in Weston Super-Mare for their 'Oneness' trip which was a celebration of them finishing Key Stage 3, ahead of their GCSEs starting next year. Some of our students also went along to Harry Potter Studios. The ultimate highlight though was seeing some of our shiniest gems going along to 10 Downing St as part of a trip with the Lawn Tennis Association. They met the Prime Minister's wife and played tennis in the garden of Number 10!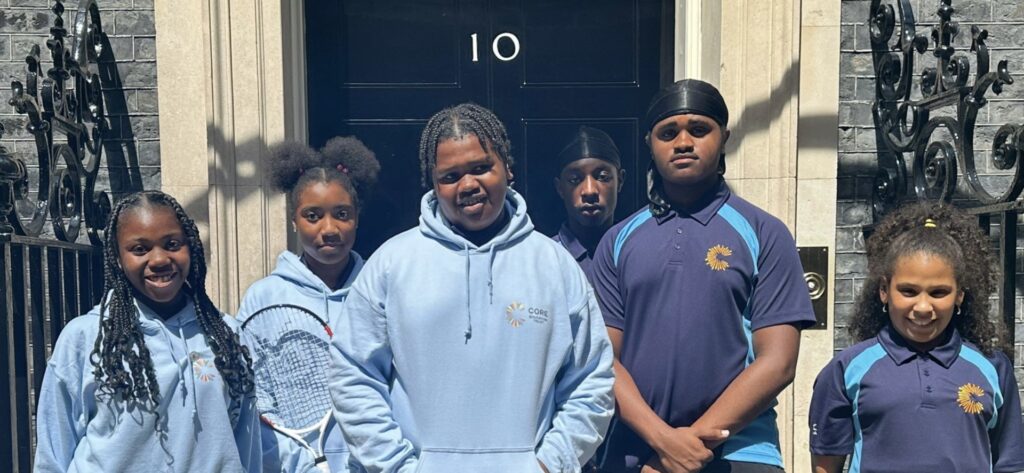 Sports Day is coming up on 18th July and students will have the chance to sign up for events this week.
Elsewhere in the Academy, it was brilliant to see students connecting with inspiring, authentic accounts from the book 'A Place For Me' on Windrush Day. With so many links to the Windrush Generation, it is always a special day at the Academy and our work this year was picked up by none other than legendary comedian and actor Lenny Henry who shared some of the lovely work we were doing to mark the special day.
I'd like to say 'Eid Mubarak' to all families celebrating Eid later this week. A reminder that only ONE DAY of absence for religious observance is permitted and we expect any families whose child is observing Eid to call in to alert Mrs Wilkinson by calling 0121 729 7220. We expect to see all students again on Thursday.
I know many families will be preparing for Eid on Tuesday night but there are still tickets available for the 'Reflections' concert at Birmingham Conservatoire which will see our CORE Us. If you would like tickets, please scan the QR code in the photo opposite.
Year 10 students continue their mock exams this week. They do not have to attend CORE Extra on Tuesday as they continue their revision.
As always, you can call the Academy on 0121 729 7220, leaving a message if the line is busy and we will get back to you. Our line is very busy in the daytime so I encourage parents to use the voicemail facility by pressing option 2. If you would like urgent support, you can always reach Mr Bibb (our Designated Safeguarding Lead) on option 4.
You can always contact me directly at: [email protected]