The tragic death of a 12 year old boy in East Birmingham has again prompted me to remind parents about e-scooters. Not only are the ones that you can purchase illegal on public roads and footpaths, the orange 'Voi' scooters available for hire across the city are also illegal to use without a valid provisional driving licence – which none of our students are old enough to have. Again, I remind parents of our stance – please don't be tempted to purchase these scooters for your children.
I'd like to thank parents who came along to our termly Parent Symposium last Tuesday. I have shared the slides online so all parents can see the presentation and a reminder that our termly survey closes on Thursday – one respondent will win a £25 Tesco voucher so it's worth taking 5 minutes to complete!
I'd like to thank parents who came along to our Year 11 Parents' Evening on Thursday too. There is a Year 10 Parents' Evening on Thursday 5th January and parents should now be able to book apoointments via SchoolCloud.
It promises to be a busy last week of term with students having a range of rewards: in assemblies, at Golden Table for the highest merit earners and also in our 'True Gems' assembly on Friday which recognises students who have consistently performed to high levels.
Tuesday evening sees our first Christmas Show at St Paul's Church. Tickets have now been allocated for this event and no more are available. We are very much looking forward to an evening which will showcase so much of the talent at JQA and I hope to see many parents there.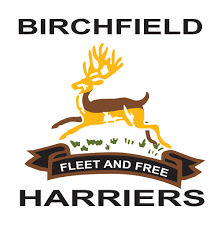 I had a really good meeting with Birchfield Harriers last week. This elite athletics organisation has provided countless Olympians for Team GB and they are looking to see how we can work together to identify and develop the next generation of athletics talent. In the new year, we will have a coach from Birchfield Harriers in school for one day a week, running development sessions. If you would like your child to be considered for these sessions, please complete the form here.
Students will be having a traditional Christmas dinner together later this week on Wednesday or Thursday, depending on which day they are in the Refectory. We have expanded our kitchen to be able to offer the same hot meals on both sides of the quad now too.
As we head into the Christmas holidays, a reminder that there is no CORE Extra this week on Tuesday. Most students will finish at 12.25 on Friday. There will be detentions for those few who have not met our high standards for 1 hour as usual on Friday. The final day of term is in full school uniform. Lunch will be available to takeaway.
We are making some timetable changes over the holidays to support students in Year 11 with Mathematics, Year 10 students in Humanities and also all students with PE. It may mean the timings for some lessons move around in the week and consequently, all students will be issued with new timetables to account for this on the first day back after the holidays. Students return on Wednesday 4th January for 8.30.
Please keep an eye out for our half-termly newsletter which will be published towards the end of this week. I hope you all have a lovely break. Our Reception is closed over the holidays and re-opens on Tuesday 3rd January. Should you require any urgent support, please email [email protected]