I hope you had a lovely weekend. The weather will be getting colder this week as Winter approaches and I urge students to wear the standard grey v-neck jumpers to stay warmer. Hoodies or any other jumpers (with logos) will not be permitted as per our clear uniform policy. We will be having the heating on every morning this week.
FREE breakfast is available to all students from 8.15-8.30. I find it baffling to watch students on the gate coming in with expensively-priced breakfast they have bought from shops when there is free breakfast available. Please encourage your child to take up our 'toast, tea or juice' offer in the mornings – this is to hopefully save families a few extra pounds each week.
We have received expressions of interest to join our Local Governing Board and I will shortly share more details via email in relation to this.
Mock exams for Year 11 come to a close this week. I've been impressed with the standards from our Year 11 students on the whole and I have given some feedback to a small handful of students and their parents regarding their conduct in the exams and our expectations. I encourage all parents to sign-up to the Elevate Education webinars here to help them further in supporting their child during a stressful exam series.
It was wonderful to see our French students at The Rep to watch a play by Moliere. It's our first Opportunity Day on Thursday: Year 7 are heading to Stratford-Upon-Avon, Year 8 exploring more about the JQ Community, Year 9 experiencing KS$ 'taster sessions' and KS4 students working on post-16 opportunities and future careers. Our socials will no doubt feature some wonderful highlights of what promises to be a brilliant day for all.
We have a brilliant new partnership with Royal Birmingham Conservatoire and we will shortly be working with them to offer free music tuition to students who sign up. Places are limited – there are 16 spaces available, offering small group music sessions, specialising in drums, guitars (acoustic, electric, bass), keyboards, music tech and production and singing. Students that are interested should sign up at https://forms.office.com/pages/responsepage.aspx?id=VeArfoqCI0W15bd62ZOXhYgMifsfEIFLuBOeHPpSCyZUNk1MQUFUUUxGTTM5S1UwVTdOOUY5OUI5RC4u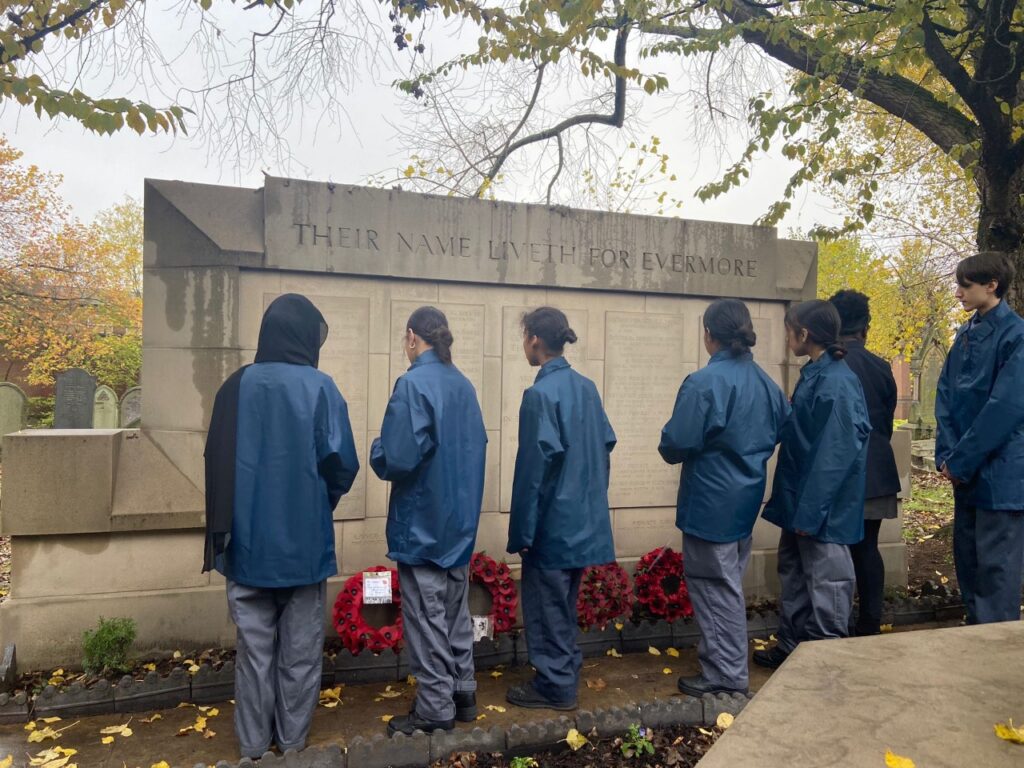 Finally, It's Remembrance Week this week with assemblies and activities to mark the sacrifice people from across the Commonwealth made in the Great War, WW II and subsequent conflicts. Student leaders and CCF cadets will be encouraging students to purchase poppies and will also be leading the memorial events within the Jewellery Quarter at Key Hill which promise to be poignant.
A reminder that you can easily contact your child's pastoral staff at the Academy by email. A list of contacts is available here: https://www.corejewelleryquarter.academy/wp-content/uploads/sites/8/WhoToContactAtJQASept2022.pdf
As always, you can call the Academy on 0121 729 7220, leaving a message if lines are busy and we will get back to you.
You can always contact me directly this week at: [email protected]