I hope you are well. We had an exciting week at the Academy last week with lots going on as always. One of the highlights was for 30 of our Year 7 students who went to watch 'The Nutcracker' as part of our partnership with The Hippodrome. Our Student Parliament also met and talked about key issues to continue the development of the Academy. Students have also been indicating their preferences for CORE Extra in Spring Term with lots of new exciting options, including Spanish. Students also had assemblies about Road Safety. I had the privilege of having Hot Chocolate with the 4 top merit earners at the Academy too on Friday.
Today, we are opening the system for Year 11 parents to book appointments for the forthcoming Year 11 Parents' Evening on Thursday 8th December. We encourage all parents to see all their child's teachers to discuss the progress made in the recent mock exams and the crucial next steps.
We are also inviting talented Maths students to compete in the CORE-wide 'Mathletes' competition. The first challenge is now live and we look forward to JQA gems representing the Academy and entering the competition to win Amazon vouchers for themselves.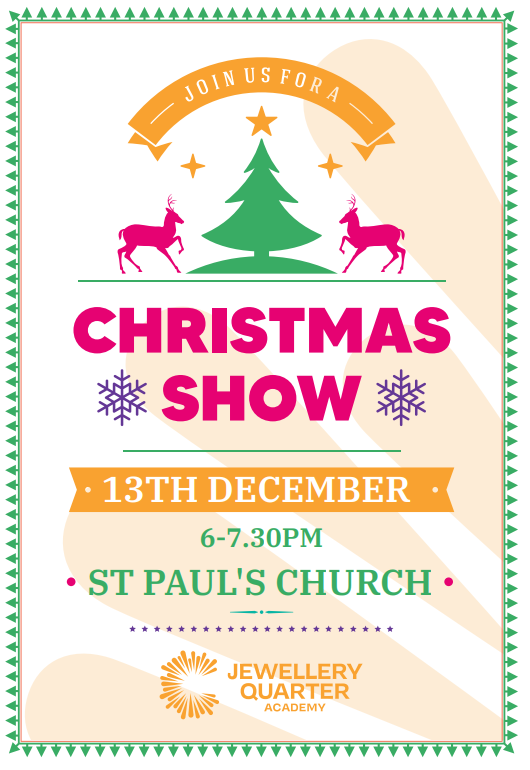 Applications for tickets to our Christmas Show are still open. If your child is performing or you would like to come along and see the talented performers, you can secure tickets by completing the form here.
The Academy will be feeling and looking very festive this week as our Student Leaders decorate the two Christmas trees we have at the Academy. A reminder that students have a 'Christmas Jumper Day' on Thursday 8th December to raise money for Save The Children.
At this difficult time of the year, we are also trying to support students by signposting to professional organisations such as MIND. We have flagged this organisation up to all students and also placed a link on the Student Links section of the website and our app.
A reminder that we have our weekly Coffee Morning from 9-11am with our Polishing Manager, SEND-Co and Safeguarding Lead every Wednesday. All are welcome to attend if you need support with anything.
Finally, as the cost of living crisis continues to cause concern for our community, Birmingham City Council have put this helpful document together for residents. In a recent blog, I flagged up the great work that Incredible Surplus do to provide support for local residents.
As always, you can call the Academy on 0121 729 7220, leaving a message if lines are busy and we will get back to you. Our lines are very busy in the daytime so I encourage parents to use the voicemail facility by pressing option 2.
You can always contact me directly this week at: [email protected]