Ambition FOR ALL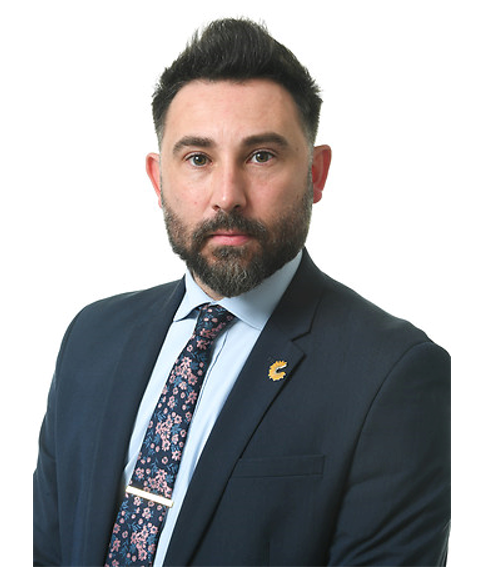 I'd like to thank parents of students in Year 8 for their support this week. It was inspiring to see such engagement and enthusiasm online from Year 8 students on Friday – and such quality delivery of online learning from the staff. You can find the Year 8 live lesson timetable here.
We have a firm commitment to providing the best teaching. New staff that have joined the team have excellent subject knowledge and we place a lot of value on this – that is the only way students will be pushed to get the top grades. Great teaching is about delivering this subject knowledge to students. Relationships are a huge part of teaching but relationships are built on respect and that respect comes from students knowing they are going to get quality day-in, day-out: expert subject knowledge, clear routines and high expectations. Teachers in this team are not here to simply supervise or just to 'control' a class or allow students to have low standards for themselves so they are liked by them – they are here to teach so students can learn and achieve and I expect parents to ensure their child understands their role in that process as outlined in our clear Code of Conduct. This is a step up in ambition. Excellence is expected here. With that in mind, I'm delighted to welcome N Lisbie, a teacher of Performing Arts, who will also bring Dance into Key Stage 3. I am also shortlisting today for a teacher of Food and also a teacher of Science, to cover the wonderful Miss Javed who begins her maternity leave. We wish her all the best.
We have made some class changes in Year 7 to further support with specialist teaching.
We had our annual, scheduled Safeguarding review last Monday and I'm delighted that the progress we have made has been recognised by a national lead in this field. Attendance is an area that has moved forward significantly. Led by Mis Hinz, and operationally by Ms Sparg, we are changing the culture of attendance: there are now over 30 cases which have entered legal procedures and the first two penalty fines have been issued. Low attendance and a casual attitude towards it is not acceptable. If children are not in school, they cannot learn and it is all parents' responsibility to ensure their child has excellent attendance. This also includes lateness. No child should be late to the Academy.
You may have also seen JQA in the news recently and I have shared links to a couple of articles around our support for Refugee students and also our work to teach the lessons of the Holocaust. I hope you managed to catch the performances at Echo Eternal on Wednesday – they were both beautiful and moving. Said's story, featured in the article, is an inspiring one: a young man who travelled unaccompanied across thousands of miles to find a home at JQA. We are proud to be a place where all are welcomed, respected and cared for.
We look forward to seeing Year 9 parents and students on Thursday to the virtual Options event, led by Ms Fashina. This is an opportunity for students in Year 9 to explore their guided curriculum choices and a link to the meeting is here.
Another great opportunity this week for students in Year 9 and Year 10 is to apply to be a CORE Leader of Tomorrow. I have put details of this on the app and sent them via email but please find a link to the application form here which closes on 3rd February.
I will be in touch with Year 8 parents and carers later this week to confirm arrangements to either continue live learning or return students to school.
I wish you a lovely week and hope you and your family stay safe and well.
Please call us on 0121 729 7220, leaving a message if lines are busy, and we will support you.
You can contact me directly at: [email protected]